Small SUVs make for fairly capable camper vans when outfitted with lightweight materials and components. For a 'low budget camper van capable of travel over various terrain' we picked a 90s vintage Suzuki Sidekick / Vitara / Escudo / Geo Tracker.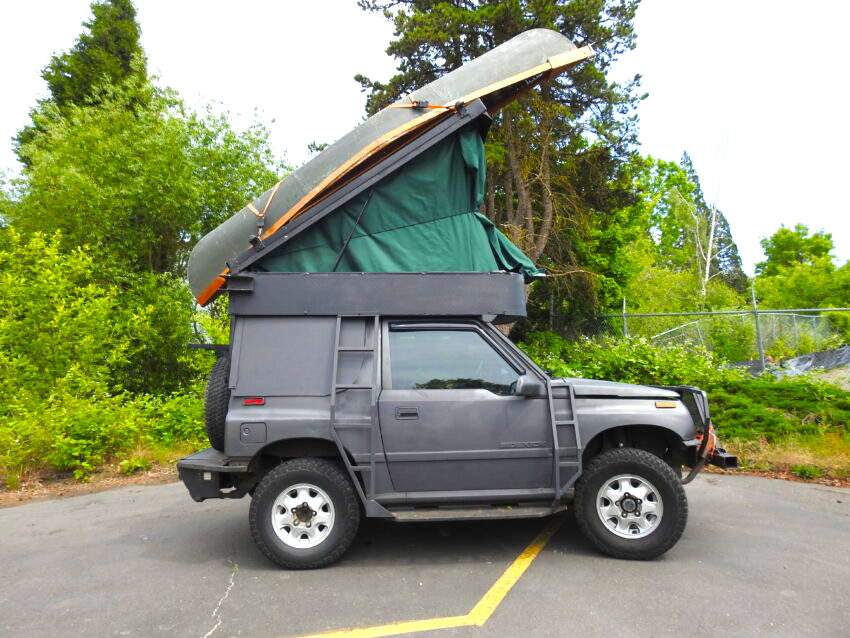 Cold weather camping
Fall and winter offer endless opportunities for exploration and travel. With some preparation cold weather camping is fun and rewarding experience. Bad weather can turn a short drive into a full blown adventure. Snow covered ground hides terrain imperfections and slows down the vehicle based travel.